Soul Music Singer, Recording Artist, Live Band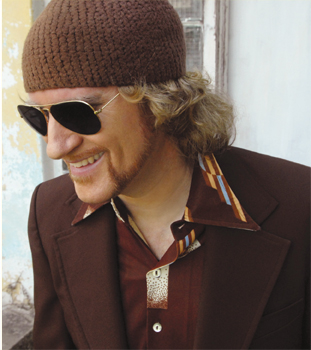 Once in a great while musicians come together, not for the money, not for the fame, not for the glitz or glitter, not for the 'shtick', but for community and for the love of music and mankind. This is one of those times.
For Michaux's sophomore release, we set out to make a record that pays tribute to ideals from the past, a tribute to a time lost, lest we forget.
Why did we do it? Simply to say Marvin, you are not forgotten and what you were saying 39 years ago still rings true today. The world needs to hear this message again because the same things are going on … still …
Michaux's powerful, yet smooth and sultry voice is often compared to Soul legends such Marvin Gaye, Curtis Mayfield and The Isley Brothers. He recaptures the melodic smoothness of classic 70's Soul with a modern appeal for today's generation. His first record, 'Just Michaux' is in record stores and playing on radio stations around the world! The multi-talented and seasoned singer / songwriter / producer has received stellar reviews from all over the U.S., U.K., France, Germany, Switzerland, The Netherlands and Canada. Michaux has performed in the UK and Ireland, all over Texas and the New York City area including the infamous 'Showtime at the Apollo'. Michaux's live set will definitely surprise you. With his bellbottoms, wide collars, and vintage sound, he brings an authentic retro soul vibe that takes the listener back to the ultimate 70's soul experience, while mixing in the perfect blend of jazz, funk and R&B.